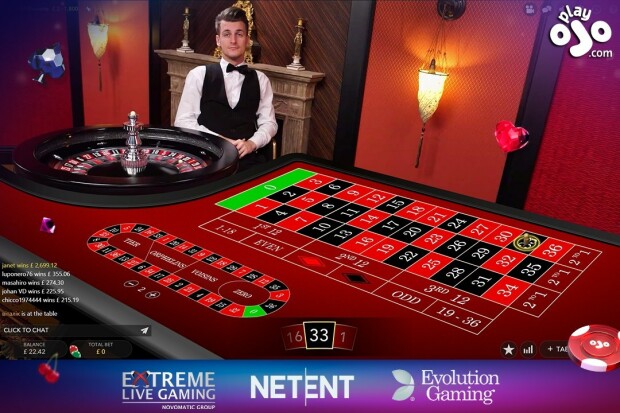 Blog Part 43: Back to the Live Dealers

Anonymous

Published 23/05-2019
Remember back when I played Live Casino games on Dealers Casino and I stressed out because it was hard to explain in the blog posts what was going on and at the same time play… well I think that sort of scarred me… I've been shying away from Live Casino games since, and this despite the fact that I now know how to film my adventures…
But… I do feel like I should not give up on Live Casino games just yet, and PlayOjo actually offers some great live casino games from both Evolution Gaming and NetEnt!
Previously I've only tried the live games from Evolution Gaming and though I've been stressed, they have worked perfectly. Now I think it's time to give the Live Casino games from NetEnt a try.

As my casino balance is at a whooping €19.84 I've decided to let myself play until I get to €10 or in case things go well… well then I can continue as long as I can of course.
You can see the video of me playing live casino games in the video just below.
As you can see, the Roulette from NetEnt did not work for some reason. So instead I decided to try another Evolution Gaming Roulette… it was called London Roulette and I must say it did really feel like I was at a real casino table.
I started off slow, placing €1 on Red (Outside bets are my favourites) and I won! As I was so successful on my first bet I decided there and then to only do outside bets. Honestly, people, this is a Pro-tip: when playing roulette… place your bets on the outside! The chances to win are bigger even though the payback is not as big… it's still worth it! It gives you more chances to play and win.
After a couple of €1 bets I decided to bet a little higher. The last three numbers had been red numbers so I was guessing that black would possibly be a safe bet. I bet €6 on black! And I won! €12!
The loading was at times very slow and hacky, but overall, I must say that I really liked playing Roulette Live this time. I didn't really understand the dealer… when I first started playing, he was talking about the world bank or something but that doesn't matter… it was just fun… it made it feel more real! Others were also playing at the same time and they were winning and losing just as I was. It was like there was this hidden comradery between us… we, the Roulette Players!
Want to have fun while playing Live Casino Games? – Claim your Welcome Bonus with PlayOjo today!