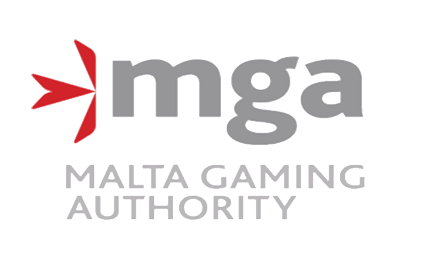 Malta Gaming License
The MGA's mission statement is taken directly from the Lotteries and Other Games Act, 2001, which states:
"To regulate competently the various sectors of the gaming industry that fall under the Authority by ensuring gaming is fair and transparent to the players, preventing crime, corruption and money laundering and by protecting minor and vulnerable players."
In support of these objectives, the Malta Gaming Authority (MGA) is focused on ensuring that current gaming legislation and practice remains relevant to the challenges faced by commercial casino operators and software developers. The MGA has a good reputation, with its approach to governance as a single regulatory body making it highly-recommended among global remote gaming sectors including online casinos. Crucial to its effectiveness is a focus on technical proficiency, allowing its regulatory methods to be adapted to gaming industry developments, which suits the fluid modern outlook that gaming providers thrive in.
In Malta, online gaming is currently by far the most popular market. In addition, current statistics show that around 10 percent of the world's online gaming operators are hosted in Malta – quite a significant number for a Mediterranean archipelago with a population of less than half a million. Very little occurs in terms of the island's sporting calendar and yet Malta plays host to the Summit of iGaming (SiGMA), which is one of the most renowned events of this worldwide mega-industry.
SiGMA exhibitors include Aspire Global, NetEnt, Microgaming and many other casino related companies, all keen to show off their latest products and innovations to an excited iGaming crowd. Such a prestigious casino event has had a knock-on effect in terms of Malta's worldwide draw, which has led to the first ever European Poker Tournament (EPT) being held on the island in March 2015. This proved to be a massive occasion for the homely seaside town of St. Julian's, in association with the Malta Tourism Authority, Visit Malta and with Hilton Hotels as sponsors. The event was a rip-roaring success and considered to be the biggest EPT festival to date, solidifying Malta's place in the gaming industry with over forty featured tournaments.
Profile
The success and worldwide appeal of iGaming and especially online casino has skyrocketed in recent years and continues to grow in terms of popularity and reach. Though standalone casinos might still have their place, technological advances and online casino interactivity have given the sector new wings, allowing gamers to connect whatever their location or time of the day to play their favourite slots or live casino game. Unsurprisingly, these advances have also challenged established legal boundaries, demanding that regulators evolve and broaden their outlook. As a result, the most successful regulatory frameworks in place are those that take a holistic approach, allowing themselves some versatility when it comes to moving at pace with an industry that never sits still.
In 2001, the Lotteries and Other Games Act was established to address these expanding horizons, which set out the objectives for bringing online gaming activities under a recognised legislative agreement that is wholly different in nature to that applied to the static casino. To achieve this, a new set of capabilities was granted to the Authority so that the objectives could be met.
The goals of the Malta Gaming Authority are defined as follows:
- Safeguard players' rights.
- Protect minors and vulnerable persons.
- Keep gaming free from criminal activities.
- Promote responsible gaming in a safe environment.
- Ensure the integrity of games and gaming devices.
While the activities of the Malta Gaming Authority include:
- Conducting research on various aspects of gaming.
- Granting licences related to gaming.
- Collecting gaming taxes on behalf of the Government.
- Supporting good causes.
- Monitoring licensed gaming.
- Ensuring that the sector contributes to the country's development.
Click here if you want to read about other casino gambling licenses