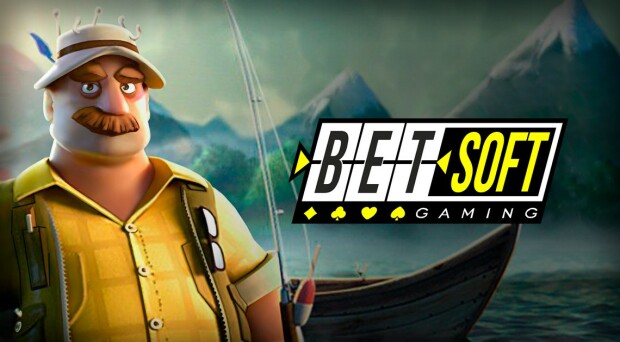 Betsoft Gaming

Valeria Caro

Published 17/07-2019
Having been around since 2006, Betsoft Gaming is one of the more experienced producers of iGaming products. This developer has over 150 casino games in its portfolio that entertain with their design and advanced technology. Despite also making Table Games and Video Poker games they are mainly known for their slot machines.
Betsoft Gaming aims to be at the forefront of interactive and immersive casino games. They are the leaders in the development of 3D cinematic slots, these video slots immerse the player to a whole new world without the need of 3D-glasses. Moreover, they have switched from making their software in Flash to now developing HTML5-software, making their games available across all platforms and with less issues and loading times.
Being at the forefront of the iGaming industry has set high standards for the products that Betsoft Gaming produce and there are several ways in which they try to meet these high standards. An example of this is the creation of their ShiftTM platform and VaultTM program. While ShiftTM focuses on HTML5 development, VaultTM works hard to level the playing field for all users by taking bandwidth out of the equation entirely.
Licenses
This gaming developer puts a lot of effort into competing with the best developers on the market and you cannot compete unless you hold licenses with gaming authorities. Holding licenses with different gaming authorities allows for a wider market reach and gives the developer higher credibility.
Betsoft Gaming holds licenses with the Malta Gaming Authority (MGA), Romanian Gaming Authority (ONJN), Curacao eGaming Authority (CGA), and the Italian Gaming Authority (ADM). In addition to these licenses the games are also certified by the testing labs Quinel and Gaming Laboratories International (GLI).
Games
For Betsoft Gaming it is all about the games. The visual effects and compelling game play are in the centre for their game development. What sets the portfolio apart from other developers is their focus on cinematic 3D games, this means that games usually are more interactive and include more features as well as have the technical aspects to make them seem 3D even without the 3D glasses. Because Betsoft Gaming has so many games we have not reviewed them all but below follows a selection of some of our favourite Betsoft Gaming casino games.
The Slotfather
This video slot really shows what is meant by the cinematic elements of Betsoft's games. The slot machine has been inspired by the infamous mafia movie "The Godfather". With 30 paylines, there are dozens of ways to win. The slot also includes a Bonus Round where the player gets to sit down with Slotfather himself. Ps. There is also a Slothfather II available in many of the online casinos.
Mr. Vegas
In this stunning slot machine, you are immersed into Las Vegas, and remember whatever happens in Vegas stays in Vegas – Except your winnings! This video slot includes great Bonus Rounds where the player gets to try classical Las Vegas casino games such as Roulette, the Money wheel and a mini-slot within the slot!
Pirate 21 Blackjack
A very modern layout with the instructions found in the middle of the table so that you always know what rules apply. It is easy to choose the amount you want to bet, and players can play up to three hands. Bets go from €1 - €500.
10's or Better
In the video poker section, you will find this entertaining game. Everything is very clear and simple making it easy for all kinds of players to play this game. Players can choose to play 1 to 5 coins with the coin value ranging from €0.01 to €1.
Mobile optimization
In 2011 Betsoft Gaming launched their Mobile Games software – ToGoTM. This has modified their games for the small screen. It is optimized to work on iOS, Windows, and Android devices. With this new software no quality is sacrificed, and the player can play their favourite game whenever and wherever.
Excited to try some of Betsoft Gaming's games out – Visit one of our recommended casinos.