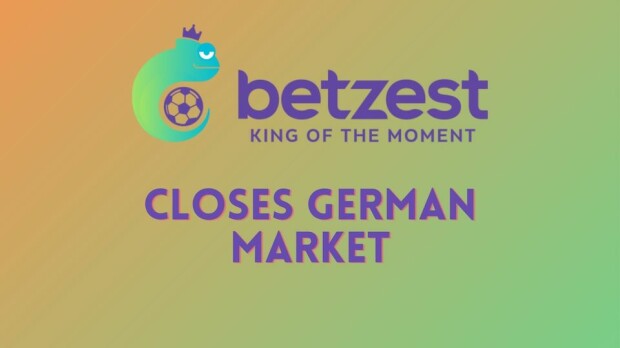 Betzest announces closure of the German market

Mats

Published 29/03-2021
2021 has come with a lot of changes, especially changes for German online casino players. New regulations have come into full force, making casino adhere to strict rules that in many cases have led to confusions and the choice to close down their brands in the German market. Betzest has now decided to follow suit by announcing the closure of Betzest casino for German customers as of 26th of March 2021
Betzest bids the German market farewell
The new regulations have hit the German casino brands hard and many have struggled whether or not to stay open or not. Some casinos, like Betzest, have tried to adhere to the strict rules and stay open but eventually come to the decision that it doesn't work and have therefore now chosen to close. Bidding the German market means that new players will not be able to register, access the gaming content or play casino games.
For existing players, the closure of the German market means that they will need to withdraw their funds latest 25.04.2021. We want to point out that existing players can still log in and deposit funds all the way until the 25th but to make sure that they are able to withdraw their funds we recommend this is done with a buffer. Our suggestion would be to withdraw your remaining funds on the 22 or 23rd of April.
Still available in Austria
The closure of the German side of the Betzest online casino will not affect Austrian players. Austrian players will still be able to claim welcome bonuses as well as make deposit, play the games and bet on sports.
Are you an Austrian player interested in an online casino that offers a €5 No-Deposit bonus then we suggest you learn more about Betzest in our in-depth review below: