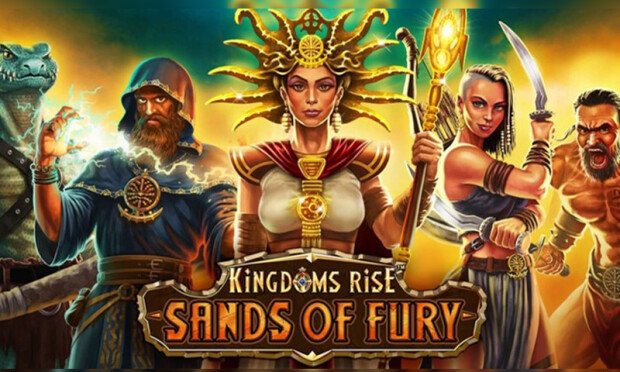 Epic Adventure Kingdoms Rise Launched by Playtech

Jonas Riis Vestergaard

Published 18/11-2019
Highly-rated tech giant, Playtech, has just launched a games suite that promises to shake up the iGaming sector, providing an innovative rewards system it hopes will increase player engagement and retention. This new suite has been titled Kingdoms Rise and is based on an epic fantasy world, one that spans several mythical lands.
There will be three games based around this world initially and a fourth will be launched later this year, completing an epic saga that is sure to send even more attention and praise Playtech's way.
What to Expect
Players can earn in-game tokens while playing Kingdoms Rise. These tokens can then be used to unlock additional items and perks in the Features Shop.
Players are encouraged to explore the world of Kingdoms Rise as it exists across the entire suite of games and can switch from game to game. There is an in-world map to help them with this exploration and this will also hint at new games to be launched in the future.
When players launch their first Kingdoms Rise game, they will be given 50 Tokens and 50 Pending Tokens. The more they play, the more of these Tokens they can earn, and they can do so at no additional cost. These Tokens can then be used to unlock in-game features and bonus rounds.
Kingdoms Rise takes many of the elements that video slot players love and are familiar with, but it subverts these, introducing new ways to unlock classic features, explore themes, and move from game to game.
A Focus on Innovation
Playtech's Casino Director commented on the release of Kingdoms Rise, stating that innovation was always one of their central focuses and was key to their development process. They added that they were proud to be delivering an "industry-first concept" before highlighting the game's Token system as something truly unique and something that has never been seen before.
Players, they said, have "power of choice" and can "decide what feature to play" and "when to play it". They can also decide which game they want to play it in and whether they want to use their Tokens straightaway or save them up and spend them at a later date.
Kingdoms Rise is now live on the Playtech platform with Sands of Fury, Forbidden Forest, and Guardians of the Abyss.
New Content Deal
Several weeks before launching the Kingdoms Rise suite of games, Playtech signed a new supply deal with Habanero Systems, a top rated and fast rising games developer. The deal means that all Habanero's games will be incorporated onto the Playtech platform. This means that Playtech can offer more games to its growing list of operators and players, while Habanero can put its creations in front of more players than ever before.