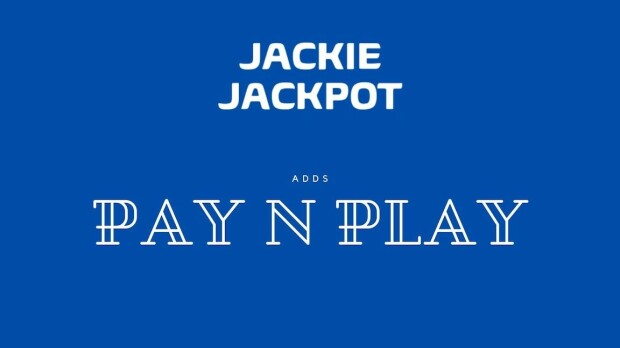 Jackie Jackpot Casino Increases Payment Options to Players

Published 06/02-2021
Jackie Jackpot Casino has been making moves to ensure that players have access to the best facilities possible. Already one of the top-rated casinos on the market, it's added an extra payment method to its selection. From the end of January, players will be able to use Pay n Play to make payments. It means that it will be much easier to play at the site as the hassle surrounding payment methods will be removed.
Pay n Play Arrives for Players in Finland First
Research has suggested that almost a quarter of potential online casino players stop during the registration process. Because there's a lot of information required by most online casinos it can be daunting for some players. So, the long-winded process can often put players off and make them stop in the middle of it.
Because Jackie Jackpot Casino has decided to use Pay n Play, the company is hoping that this will remove that barrier for players to play. Pay n Play has conducted a number of different surveys and has discovered that it increases retention rates amongst players signing up to casinos. It also provides players with anonymity, which when playing online can be vitally important.
By removing this step, it means that players at Jackie Jackpot Casino will have an easier time signing up than at any other site. It will be much faster when signing up and there will be fewer personal data stored during this process. Players in Finland will be the first to experience the method with other countries seeing it offered at a later date.
The owners of Jackie Jackpot Casino commented that they were very happy to have added the new payment service. Because it is an innovative service it should help to keep Jackie Jackpot Casino at the top of the market.
By providing players with the ability to remain anonymous, it should provide the site with a large number of new customers. It will also allow players to feel safer as a lot less personal information is needed in order to sign up.
Jackie Jackpot Casino has also announced that it will be rolling out some new innovative bonus's schemes in the near future to tie in with the Pay n Play announcement.
Read our full Jackie Jackpot Review and claim the bonus: