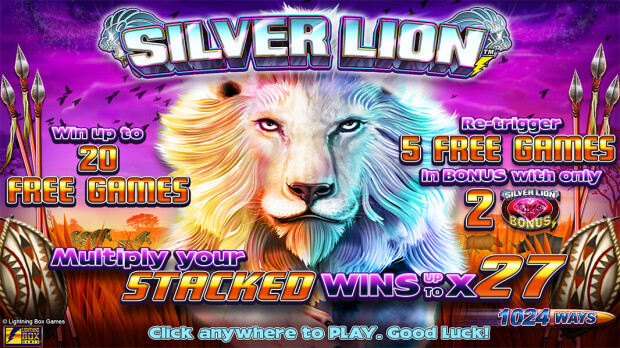 Lightning Box Games releases a new slot at SkyVegas

Jonas Riis Vestergaard

Published 04/12-2019
Lightning Box Games have signed an arrangement that will see their latest slot, Silver Lion, be released to UK players at SkyVegas.
In a press release that was put out to the media last week, Lightning Box Games announced that they would be using the platform that's offered by Scientific Games to add the title to the SkyVegas casino. It's also a big move for Lightning Box as it is the first title that will be making its way to SkyVegas players.
Safari slot action
Silver Lion is one of Lightning Box's older titles as it's almost four years old. It features a safari theme with players going on a journey to collect as many animals as they possibly can. There are 1,024 paylines making it a title with plenty of chances to create winning lines. It also features a great selection of bonus features to enhance the chances of winning.
Creating a lot of buzz
The MD for Lightning Box has released a statement to the media declaring that they chose Silver Lion as the first title to release through SkyVegas because it has a strong track record of being one of their most popular games. They expect it to be a success at the site and hopes that this release will be the start of more titles making their way onto the site.
He also said that because Lightning Box already have a good brand name in the UK, then the release of this title to SkyVegas should be a great start. It's one of their biggest hits and is already very popular with UK players, through the other partners Lightning Box have in place.