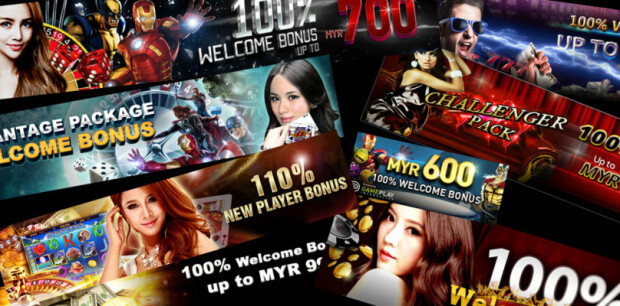 Online casinos & the future of welcome bonuses

Mathias Jensen

Published 04/08-2018
For years, the term "free bonus" was thrown around by leading online casinos. While it seldom delivered what was promised, it certainly proved to be an effective marketing tool. However, in 2018, with regulatory measures attempting to stamp out this way of attracting players, we've seen countless casinos turn away from this once common marketing practice.
Now considered to be somewhat shady, it has brought around the question, are online casino bonuses now passé? Is the day of the traditional casino bonus now going to be replaced by other, alternate style bonus offers? It's still a grey area that has left many wondering what the next step will be.
The Regulatory Clampdown Continues
UKGC guidelines are only becoming stricter, which has taken the shine off the online casino bonus promotions that used to be featured so heavily on UK casino websites. For many years it was simply a case of presenting a glossy offer, but now due to current regulations that's not the case. "It is a condition of your Gambling Commission license that your marketing communications, including those for free bet and bonus promotions, do not mislead," says the UKGC. While the condition that states that, "significant conditions or limitations must always be prominently displayed within the main body of an advert," takes away the ability for casinos to advertise unrealistic bonuses with minimal drawback.
New Ways of Thinking
The industry has moved away from the large, stupidly-sized bonuses of the past. So, three figure bonuses are now more common than the four-figure bonuses that were once touted around. Part of the reason as to why these smaller bonuses have become popular is because they've been adopted by several leading Scandinavian NetEnt brands in UK. The UK online casino scene has never been one for huge bonuses anyway, with the steady decline of Microgaming and Playtech brands in the UK signifying that. This bonus-model hasn't gone unnoticed throughout the rest of the world either, as there has been a noticeable shift away from what was once the norm, so nowadays you would be hard-pressed to find the old style casino bonus promo codes that used to be so prominent.
There is a feeling in the iGaming sector right now that the online casino bonus has become dated due to the fact that it has been excessively overused. Over the years, casinos have become reliant on them, which has in turn seen various gambling bodies criticize this marketing behavior, eventually leading to a ban on the use of the word "free." The challenge ahead is for online casinos and game developers to find new and innovative ways to promote games – but this is proving to be easier said than done.
Speaking on just how tough this is proving to be, Helen Walton (Gamevy CCO) said, "Focusing on bonusing and free spins, not as a trial mechanic but as the primary communication feature, devalues the casino brand and the games on them. As suppliers and operators try to claw back margin in other ways, including with tricky terms and conditions, trust is eroded between all parties." She added that – much like the retail sector – due to these bonuses iGaming was "stuck in the same trap." The call for new promotional tools is clear, as casinos simply can't afford to lean on the habits of old.
Moving with the Changing Times
Looking at the future and the way the casino bonus idea is set to grow and change, the key comes down to reconnecting with players and understanding what it is they actually want. The idea will be to think brand first moving forward, boosting VIPs, increasing spend levels, and expanding game selections – even through set player exclusives. The removal of wagering requirements entirely is also becoming more common, for example that's what happening at BGO with its free spins offers. On top of that, the importance of jackpots will likely be revaluated moving forward.
Customer research shows that players find promotions and bonuses to be a murky experience, but the same can't be said for jackpots. It's a simple proposition in many ways, the bigger the prize the higher level of player interest – no matter whether there is a bonus in play or not. The success of making jackpots a central element within the online casino gaming experience is proving to be an effective way of encouraging play.
Speaking about how this approach has real potential, Gavin Hamilton (Red Tiger Chief Executive) said, "Bonusing is just one tool in the box. If our goal as an entertainment industry is to ensure that players have a good time, then it's entirely rational that there should be other ways to give them plenty of fun without bonusing. Jackpots are certainly one of them, as are tournaments and other gamification. We've worked really hard to deliver the best suite of games and complementary software in the industry and offer clients a wide range of tools to give the players a great time."
The introduction of time-limited jackpots has also been an interesting development, with this introducing an urgency element linked to progressive jackpot games. This has seen people want to get involved, as it in many ways mimics the "I might as well have a go" feeling that casino bonuses were able to provide – "people pile in because they know the jackpot must be won," said Peter Marcus, a leading online gambling consultant.
Bonuses of a Bygone Era Giving up traditional bonuses will be a tall order to the online casinos of the world, as it's a marketing weapon of choice that's become a force of habit. The challenge will be to leave this way of thinking behind to find new marketing options that are both innovative and effective. It's a harsh reality, but the casino bonus in the form we currently see it is dying, so it's time for the industry to look beyond it for the greater good.