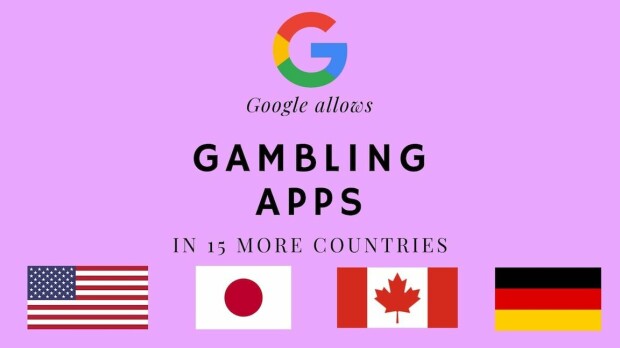 Play Store to Allow more Gambling Apps in 15 Extra Countries

Published 05/02-2021
Google has recently announced that as soon as February is over an additional 15 countries will have access to gambling apps on the Play Store. It means that as soon as March begins these countries, which includes the USA, will be able to download gambling apps to their mobile devices.
It's not just online casinos and sports betting apps that will be available though. There will also be lottery apps and fantasy sports apps available too. Not only will the apps be available, but the operators will be able to promote them on the store as well.
Lots of Change Coming from Google
It hasn't been long since Google allowed other countries access to gambling apps through the Play Store. This new announcement is a big step forward for the company.
The new countries that will be allowed to advertise gambling apps for download include countries from Europe, the Americas, Asia and Oceania. Some of the biggest names on the list include Japan, Canada, the USA and Germany. This will go live at the start of March and will offer players instant access to a range of different apps.
The USA is the biggest market opportunity here. This is because the US has seen online gambling recently legalised, so the market is growing at a fast rate. Being able to offer the apps to Android players will be an instant increase in potential market share for these operators and developers.
Making things Easier
Previously the APK files were only available directly from the operator website. However, this provided a number of issues. Firstly, some players were unwilling to download apps that aren't on the Play Store. Secondly, the apps could only be updated manually. On top of this, some players just didn't know that they were there.
By being able to advertise the apps on the Play Store it means that developers can reach a larger number of people right away.
Google hasn't announced any of the finer details yet. So it does mean that any rules in relation to how apps are laid out or the user interface are currently unknown. This could mean that there won't be too many guidelines, but it could also mean that developers won't have a lot of time to enact any changes.
Mobile Casinos that FindFairCasinos recommend: