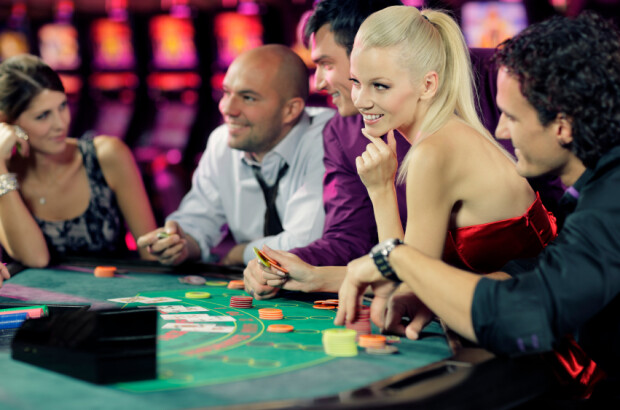 How to play Blackjack?
Most of our best casinos at FindFairCasinos.com offer Blackjack both on desktop but also as a mobile gaming option. It is one of the most popular casino games in the online gambling industry because of the players' own effect on the game, and the way to play it is fun and interesting. Blackjack is a very simple game, both in real casinos, on online gambling sites and as mobile gaming, and you just have to remember the number 21. You play against a dealer, and the goal is to get as close to 21 as possible, or even to hit 21 directly. The one who is closest to 21 wins. The best possible blackjack hand is an opening deal of an ace with any ten-point card. It is more or less easy to play, but we recommend you start out with playing the demo version on some of the best casinos for free in the beginning, before playing for real money.
Learn How To Play Blackjack
In this excellent video tutorial uploaded to Youtube by Claremonts Casino, you can really get a feel for the game and most importantly; Learn How To Play Blackjack:
How does Blackjack work?
Every player receives two cards face-up. The dealer deals himself two cards - one of them face-up, the other facedown. With your two cards displayed, you need to decide between 4 ways to go. To hit, stand, split, or double down. If you hit, you get another card from the dealer. To stand means that the dealer continues to the next player, and deal you no more cards. You can split your cards if they show the same value (e.g. two sixes or two eights). If your two starting cards have a total volume of 9, 10 or 11, you can double down (some casinos offer you the chance to always double down, no matter what start value you have). When you double your value on the game, you only receive one card, and you cannot choose to receive another one.
After your four possible ways to move on (to hit, stand, split, or double), your total hand need to show a value of 21 or less, then you will still remain in the game. When every player at the table have made their decisions, the dealer shows his facedown card (also called the hole card). The dealer must hit if he has 16 or less according to the rules, no matter what. A normal winning hand pays out 1:1 (meaning that the player receives 1 dollar for every dollar bet). A blackjack (ace + a 10 points card) pays out 3:2 (meaning that the player receives three dollars for every two dollars bet). If the dealers starting card shows an ace, you will get the possibility to make an insurance. That is a side bet, that the dealer will get a blackjack, and is treated independently of the main wager. It pays 2:1 (meaning that the player receives two dollars for every dollar bet). If the dealers starting card shows an ace, and you get a blackjack before the dealer shows his card, you can choose to take even money. Instead of getting paid 3:2, you will get paid 1:1. In some of the best casinos, you have the chance to surrender with half of your bet if you do not like your hand. Again, the option varies from casino to casino.
When playing blackjack, the numeral cards 2 to 10 have their face values, jacks, queens and kings are valued at 10, and aces can have a value of either 1 or 11. The Ace is always valued at 11 unless that would result in the hand going over 21, in which case it is valued as 1. Any hand with an Ace valued as 11 is called a soft hand. All other hands are hard hands. Both online gambling and real blackjack casinos require the dealer to hit on a soft 17 while others require that they stand. Make sure you check the rules before you play.
Playing Blackjack is a lot of fun, and sometimes you can get out of control and forget that you play for real money. Blackjack on a mobile gaming device in the online gambling world is also a lot of fun. We recommend you, to bet the money you can afford, and not to take too many risks too fast, which can be easy in those social situations where more people play with you on the table. Set a personal budget before you go to the best casino, and please remember to stick to it. Sometimes the cards just do not seem to be with you, and it can be easy to give up on your strategy. In the long run, following a strategy is the only way to make consistent profits. Again, never bet money you cannot afford. Remember the best casinos, being offline casinos, online gambling casinos and mobile gaming casinos also have the best dealers, and the chance for the best casinos to win, is slightly higher.