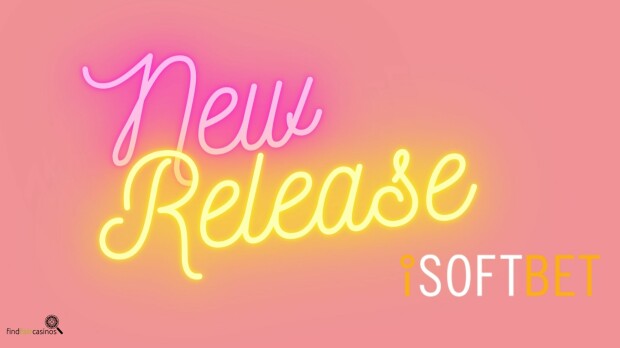 Book of Sheba the latest innovative video slot from iSoftBet

Published 04/08-2020
iSoftBet has put out another high-quality video slot after it saw a huge amount of success with the release of Gold Digger. It's expected that the newest game, titled Book of Sheba, will be another success and add to the high-quality roster that iSoftBet is cultivating.
The game takes inspiration from the Queen of Sheba. It has a very high variance and is a five-reel game. It's expected to be an epic adventure that will give players a lot of fun and some interesting features.
The newest release from the UK based software developer will be the latest to follow the book genre of video slot games. It is expected to have a number of different features that will help to set it apart from other games on the market. For example, there is the ability to choose again when given a symbol. This will give players the chance to get a better symbol and therefore grab some better paying wins.
There is also an amazing bonus spins round included in the game. This will see ten free spins awarded initially, as well as an up to 200 times the wager instant win at the same time. This means that the bonus spins round is a lucrative one before any of the spins have even been used.
Once the spins have been awarded there is one last process to go through before they start. Here players can choose the symbol. If a lacklustre symbol is given in this mode, then players will be able to switch it out for another one. Of course, this can only be carried out once.
What is so impressive about the symbol that the players choose is that when it lands on the reels, it becomes an expanding symbol. Here it will cover the whole of the reel it landed on. On top of this if a Golden Book symbol appears on the reels then that too will cover the whole reel in gold and turn all of the symbols into the chosen symbol.
One of the head developers for the title commented that he believed the new release was one of the best around. it had a lot of features, plenty of excitement and great visuals. It's expected that this game will impress players all around the world once it is released.
iSoftBet has been on a roll recently. This new game follows up Gold Digger which takes players on a journey down the mines to try and find the gold. This can award great prizes. There is also a Megaways title that's been released which offers players some very enjoyable chances to grab wins.
iSoftBet has been able to get regulatory licenses in almost 20 different countries while it has been in operation. In this time, it's been able to work towards partnership agreements with some of the top names in the industry.