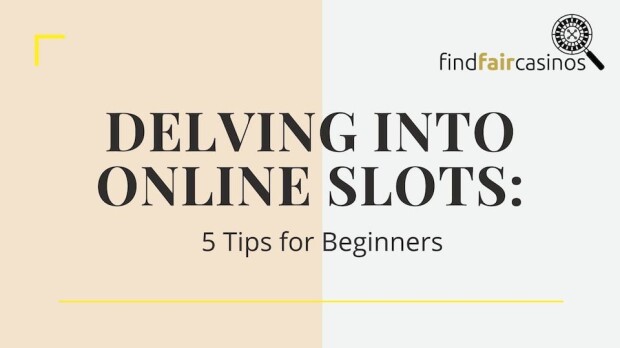 Delving Into Online Slots: 5 Tips for Beginners

Osama

Published 23/02-2022
As a beginner, slots are a great way to make your feet wet due to their inherent simplicity. Just pick a game that's appealing to you, insert the coins, and off you go. To make the most of your experience and have an absolute blast, keep the following in mind:
1. Start with play money
To ease your way into the game, there are a myriad of free slot games you can try without risking anything. It's always better to know what you're getting into, and by starting with play money, you'll build up the confidence needed to play for real. By testing out several free games, you also get to see what's out there which helps you determine the kind of features you'd like to like to see in a slots game.
2. Take advantage of bonuses and promotions
Online casinos are always looking to get more customers through the door. As such, you'll often see them showering you with a bountiful array of bonuses to choose from upon signing up. Bear in mind that different casinos can offer different bonuses, so don't be reluctant to shop around if need be. The second thing to note is promotions. These can vary from casino to casino and they also tend to be seasonal in nature, so it's not unusual for them to change from month to month. If they in any way align with what you'd already be doing, be sure take advantage and earn free spins, VIP points, and similar.
3. Check the RTP values
To make your experience rewarding, you should stick to the kind of slots that pay out the most. To help you determine that, examine their RTP values. The term stands for "return to player" and it comes in the form of a percentage. Typically, this can be anywhere from 75% to 95%, so the differences can be quite substantial. But it's not a black-and-white matter either; some slots with lower RTPs may funnel more of the cash into the jackpot pool, so it's a matter of pros and cons and your personal preferences.
4. Don't chase a loss
As with other aspects of life, it's always best to stick to your guns. While playing, you'll win some and you'll lose some – that's the natural progression of things. However, it's a good idea to have a predetermined bankroll in mind and not increase your bet sizes merely to cover for a loss you may have had. This way, you'll keep things in proportion, which also minimizes the risk of going through your entire budget too quickly.
5. Learn about the different types of games
Slots come in different varieties; anything from classic 3-reel slots and all the way to VR slots, 3D slots, video slots, and those that incorporate progressive jackpots. Every player has a different taste and there are different things that captivate us. Therefore, it's important to keep expanding your horizons and create new experiences. The great thing about playing online is that there are no commitments! You may very well find yourself jumping from one game to another and discovering new things all the time.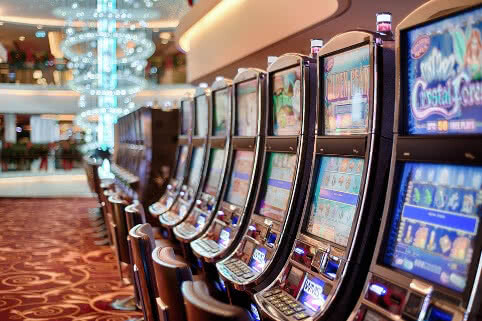 Modern slots have come a long way since their mechanical days.
Source: Pixabay.com
Conclusion
As a beginner, it's important to take it slowly and get acquainted with the basics. If you're more of an action taker than a bookworm, however, the fastest and easiest way to get started is to play a demo version of the game with play money. Who knows, perhaps you'll discover a new hobby!