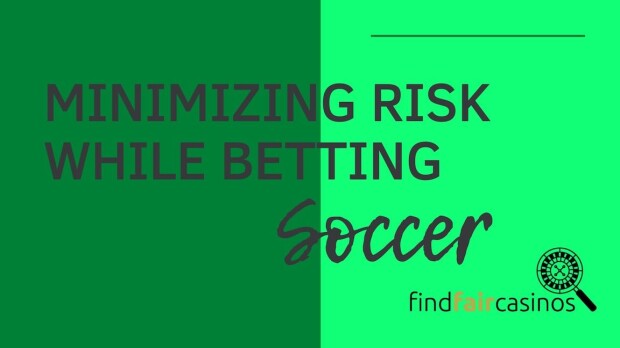 Minimizing Risk While Betting Soccer

Osama

Published 15/12-2021
Because of the nature of how soccer games are played, few money lines can look as appealing to new bettors. In most matches, the three-way money line offers a chance to get both teams at plus money, due to the opportunity of a tie being likely in the low-scoring sport. Compared to betting on Vegas NFL odds, soccer offers gamblers a chance to gamble year round on Bet US because of the number of leagues around the world.
Having all of those different options might lead novice bettors to ask what is the best way to bet a soccer match? That question is best answered by the value of the lines and the risk tolerance of the bettor's bankroll. Getting big clubs at plus money can seem sexy, but the lurking threat of the game ending in a tie is something that needs to be a concern.
Asian Handicap
Most people are familiar with how a spread works. Typically, teams are favored by half or whole points and figuring out if you win or lose a bet is pretty simple. Asian lines add quarters into the spread and can help bettors reduce risk.
If you bet Manchester United to win as a -.25 favorite, the bet would pay out the full price if they win. If Manchester United were to draw the match, the bettor would get half of their stake returned to them. If Manchester United were to lose, the bettor would still lose.
If you bet Manchester United as a -.75 favorite, to win the bet a bettor would need Manchester United to win by two goals. If Manchester United won by one goal, the bettor would win half of their bet. If Manchester United drew or lost, the bettor would lose.
Totals can also be played the same way as the spread.
Double Chance
A double chance is something bettors can utilize on most sportsbooks for more sports than soccer. This option allows for bettors to select three different options. Bettors can choose Team A to win or for the game to draw, for Team B to win or the game to draw or for Team A and Team B to win the game.
This allows for bettors to get two of the three options a game can end in. While it does provide insurance, the odds on these usually offer a lower payout.
Draw No Bet
The final few minutes of a soccer match can be agonizing for a soccer bet. Stoppage time is added to the end of the game and isn't announced until the game gets close to its waning seconds. While the extra time goes on, the referee controls when the match ends and depending on if there is an injury or replay, matches can end well beyond when the added time is about to be over.
Choosing the draw-no bet option means the bettor will have the stake returned should the game end in a tie. Usually betting on a team with this option will require bettors paying a higher price on the money line, but adds an extra layer of protection from a late tie spoiling a money line bet.
Hedge If You Must
If a game starts out poorly and your team concedes an early goal, don't fret. Live betting on many sportsbooks provides an opportunity to cut back on losses. If you are worried about taking a big loss on a bet for a certain contest, you can put in a bet on the opposing side to have money on both sides of the contest.
This can be expensive depending on how much of your bankroll you are betting.