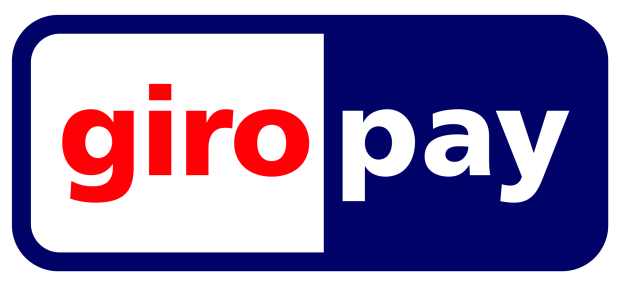 Giro Pay
Sometimes the old-school methods are the best. And when it comes to securely transfer cash from one place to another, you probably cannot find a safer option than bank transfers.
In the contemporary digital age, bank transfers are frequently overlooked as a viable means of transferring money because they just are not as convenient as some of the more modern payment transfer methods. However, they are increasingly finding application in the world of iGaming, where more and more people are seeking trusted methods of transferring funds into their online gambling accounts.
In Germany, where there are many online casino companies competing for German players, the Giropay bank transfer system has become very popular in recent years due to the fact that it is used by many of the country's top casinos. In addition to being fast and simple, Giropay allows German online gamblers to transfer funds into their accounts without the requirement for a credit card.
Rapid growth
The Giropay system was first launched in February 2006 and was specifically designed to allow players to make safe and secure online payments via transfers from their bank accounts. It rapidly grew in popularity, and by 2008 alone an estimated 3.2 million transfers were performed through the system. Today, around one million transactions take place via Giropay every month.
Using Giropay is pretty simple if you have a participating bank account. First, you will need to create an account at one of the online casinos that accept transfers via Giropay. Once your account is set up, navigate to the online casino's cashier section and select Giropay from the list of available options. You will then be asked to choose your bank from the list of participating institutions and will be directed to the login page of that bank. Log in as usual, and the transaction data will be displayed for your approval. As soon as you authorize the transfer, the funds will be sent to the online casino and will be ready and waiting for you to use within a matter of seconds. Online gambling can now begin.
Distinct advantages
There are some distinct advantages associated with using Giropay to deposit funds into your online gaming accounts. First, payments are transferred immediately, which means you would not have to wait until you can start playing. Second, because you execute the transfer via your own banking interface, the process should be pretty intuitive. Third, and perhaps most importantly, your transaction is completed via a trusted network and, as such, your personal and financial data is protected at all times.
As with everything, Giropay has its downsides. The biggest limitation is that only online casino players who bank with a financial institution that accepts Giropay will be able to make use of this payment method.
At present, Giropay is only in use in Germany. While most public and cooperative banks participate in the program, very few commercial banks are registered (a notable exception being, Deutsche Postbank). An estimated 17 million customers can use Giropay to make online transfers.