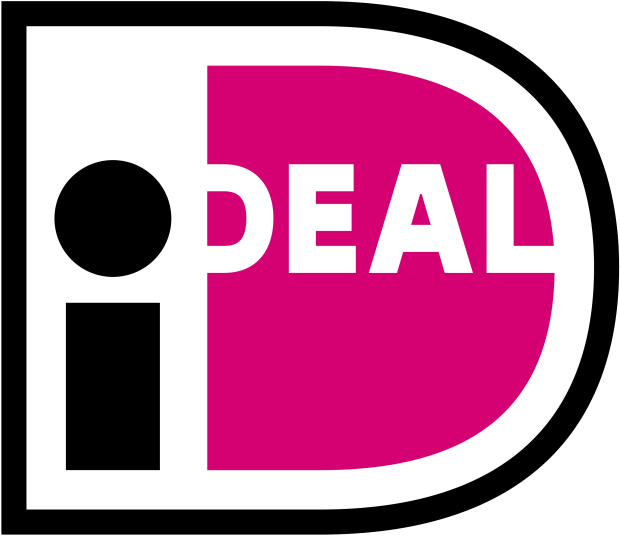 iDeal
Since it was first founded in 2005, iDEAL has rapidly progressed to become Holland's most popular online payment service, also in the online gambling business. Between 2006 and 2013, the number of transactions processed through iDEAL grew from 4.4 million to 142.5 million. At present, more than 100,000 online stores and other online casino businesses accept payments via iDEAL, representing 50% of the online retailers in the Netherlands.
iDEAL functions by directly connecting the user's internet bank account with an external party. While banks traditionally provide the online payment solution, iDEAL offers users a chance to access more sites beyond those that accept their host bank account.
iDEAL account
To qualify for an iDEAL account, you need to have a current account with one of any of the following financial institutions: RegioBank, Friesland Bank, Rabobank, Knab, Van Lanschot, ING Bank, ASN Bank, ABN AMRO, ING Bank, Triodos Bank, and SNS Bank. Although iDEAL can only be used in the Netherlands, it represents a safe, efficient, and reliable method by which users can make payments. And many of the online gamblers in Netherlands also use the iDEAL payment.
Funding your online casino account via iDEAL could not be easier. Simply select iDEAL as your preferred payment method, choose your bank, and you will be redirected to the login page for that financial institution. Input the required information, and the specified funds will be instantly transferred to your online casino account. You will then receive a payment confirmation and will be automatically redirected to the casino, and you are now ready to play for real money in an online casino.
iDEAL history
Although iDEAL was originally only available as a payment method in the Netherlands, from 2014 onwards, it has been on offer to non-Dutch customers who have bank accounts that used euro as the primary currency. The owners of iDEAL, Currence, have also expressed an interest in expanding the company overseas.
Currence established iDEAL with the objective of increasing the transparency and user-focused functionality of the online payment systems that are available in the Netherlands. It operates as an independent regulatory institute that works with major banks in Holland to establish rules and systems, issue licenses, and develop new products that meet users' needs. The iDEAL website clearly states that iDEAL is not an electronic payment system; rather, it is a "protocol"; i.e., a set of technical arrangements and systems between transaction providers and banks.
In terms of both its history and the product it offers, iDEAL is comparable to alternative European-based online payment providers such as Euteller (Finland), GiroPay (Germany), and Bancontact Mr. Cash (Belgium).